Become a Lifelong Learner.
Graduating with a 2-year nuclear technician degree is a monumental accomplishment, but let it only be a step towards a lifetime of learning.
The links and resources below are meant to be a 1-stop resource for a lifetime of growth.
Connections & Networking.
LinkedIn is the largest professional networking, including employers posting jobs, platform for the nuclear industry. Connect with PI, Kevin Cooper, and Co-PI, Leo Lagos, whom can connect you with a wide network of nuclear professionals.
Industry & Alumni Connections
Need help connecting with a particular company of college? With over 200 key partnerships let RCNET be your ambassador. Email us at [email protected] to let us know where we can help.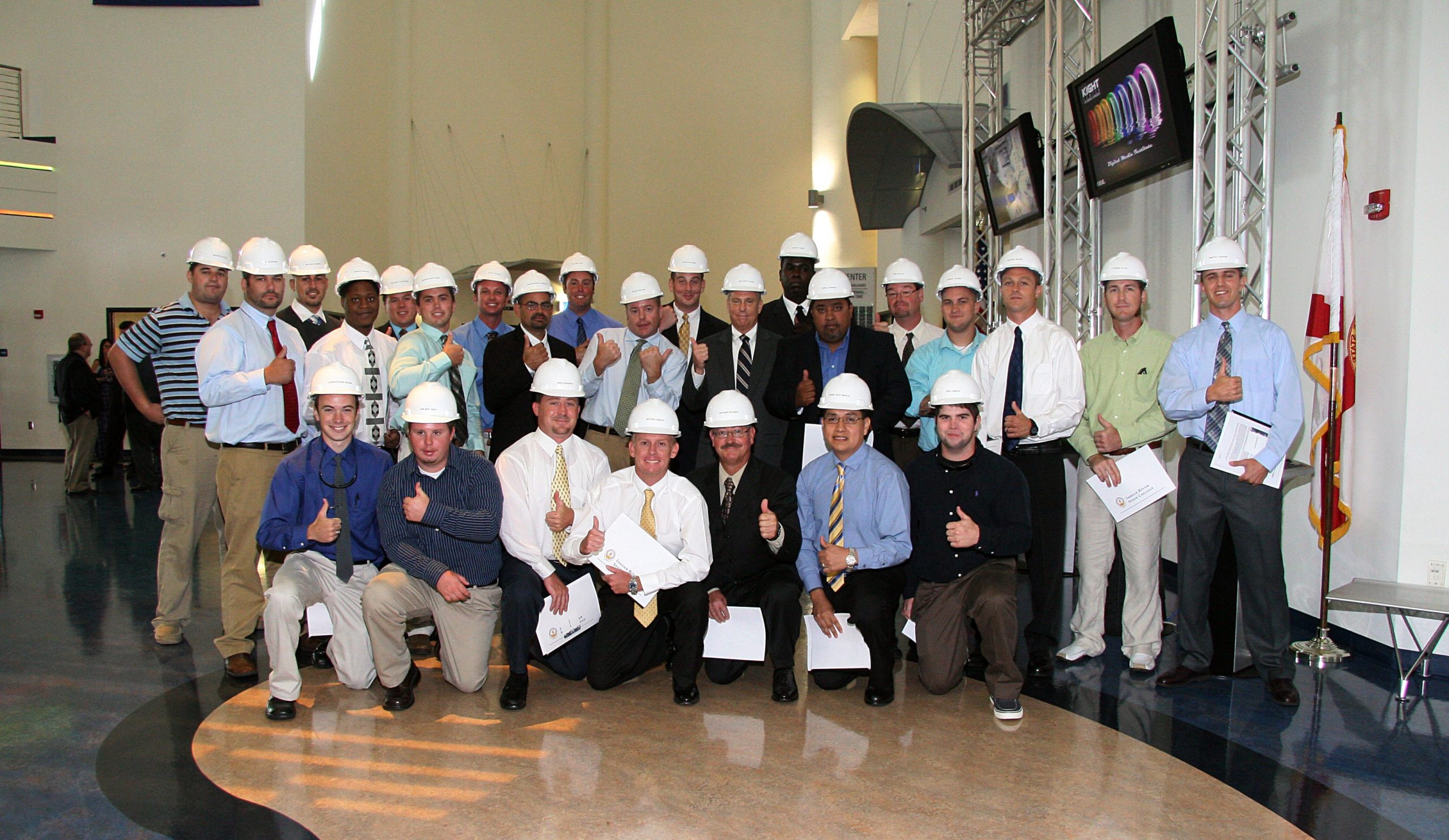 Employers are looking for more than just technical skills. They want confidence that you are mature, have a growth mindset, can follow direction, and are dependable. RCNET has a host of resources to enhance these attributes and your potential employers can identify them in you.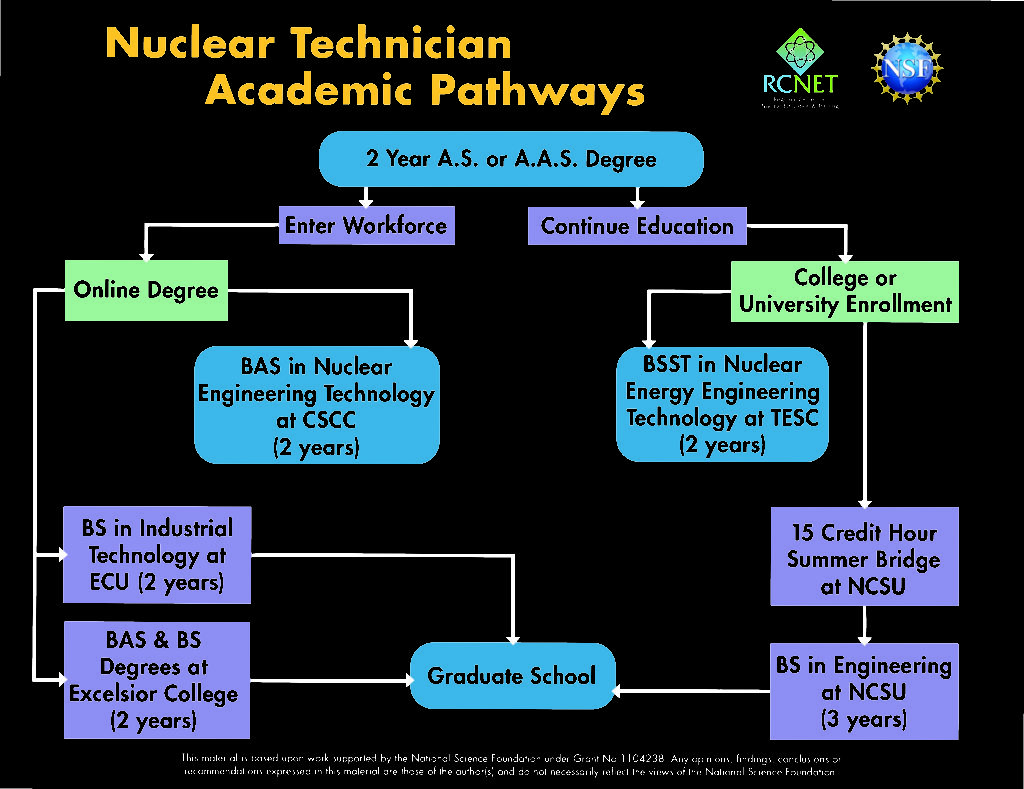 Academic Pathways Flow Chart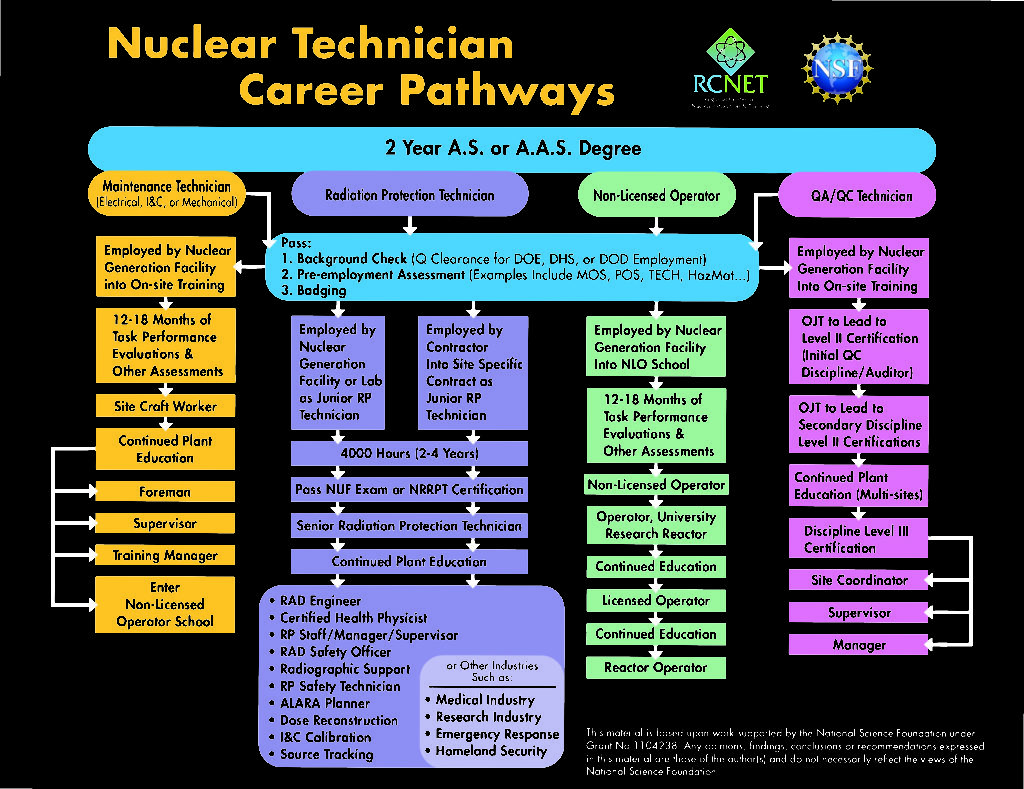 Career Pathways Flow Chart